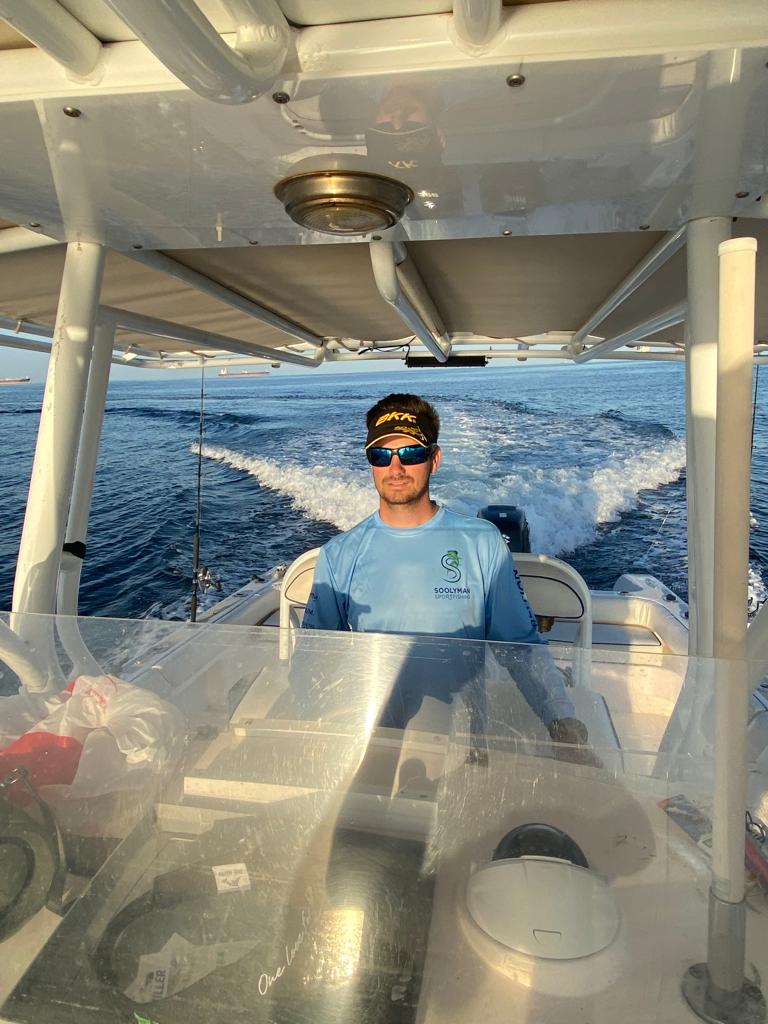 Juandre Geldenhuys
Juandre has been fishing since he age of 4 in his home waters in Cape Town, SA and was instantly hooked! He holds multiple IGFA All-Africa records and gold medals for representing his province and country, becoming the top angler on several occasions.
With over 20 years of experience and the ability to adapt quickly to his surroundings, he almost always puts his clients on fish. His focus is on game fishing via variation of jigging, popping and trolling. Most of his trophy fish have been caught off the Coast of Cape Town, with his Yellowfin Tuna totals numbering over 1000, with his Personal Best being 95kgs, whilst his heaviest Bluefin weighed in at a whopping 104.9kgs.
He lives, breathes and dreams of fish and will do what it takes to ensure that his clients needs are always met and the fish are fed!
Chinthaka Gamage
Chinthaka 'Ching' was born and raised in the resort town of Bentota on Sri Lanka's Southwest Coast. With 19 years of customer service experience in the tourism industry he joined the Soolyman Team in 2012 as a Deckhand and diligently worked his way up to become a Captain 5 years later. He is known as the Bill fish Whisperer and has the local record of catching and releasing 84 Sailfish, 19 Striped Marlin and 2 Black Marlin. His enthusiasm and energy is second to none and in the time he has been with us, he has managed to master the fishing off Fujairah and daily puts his customers onto some good fish both bottom and game fishing. Ching strives to ensure that his clients get better at the required fishing techniques on every trip and is a passionate Captain holding all the required licenses and Skipper qualifications.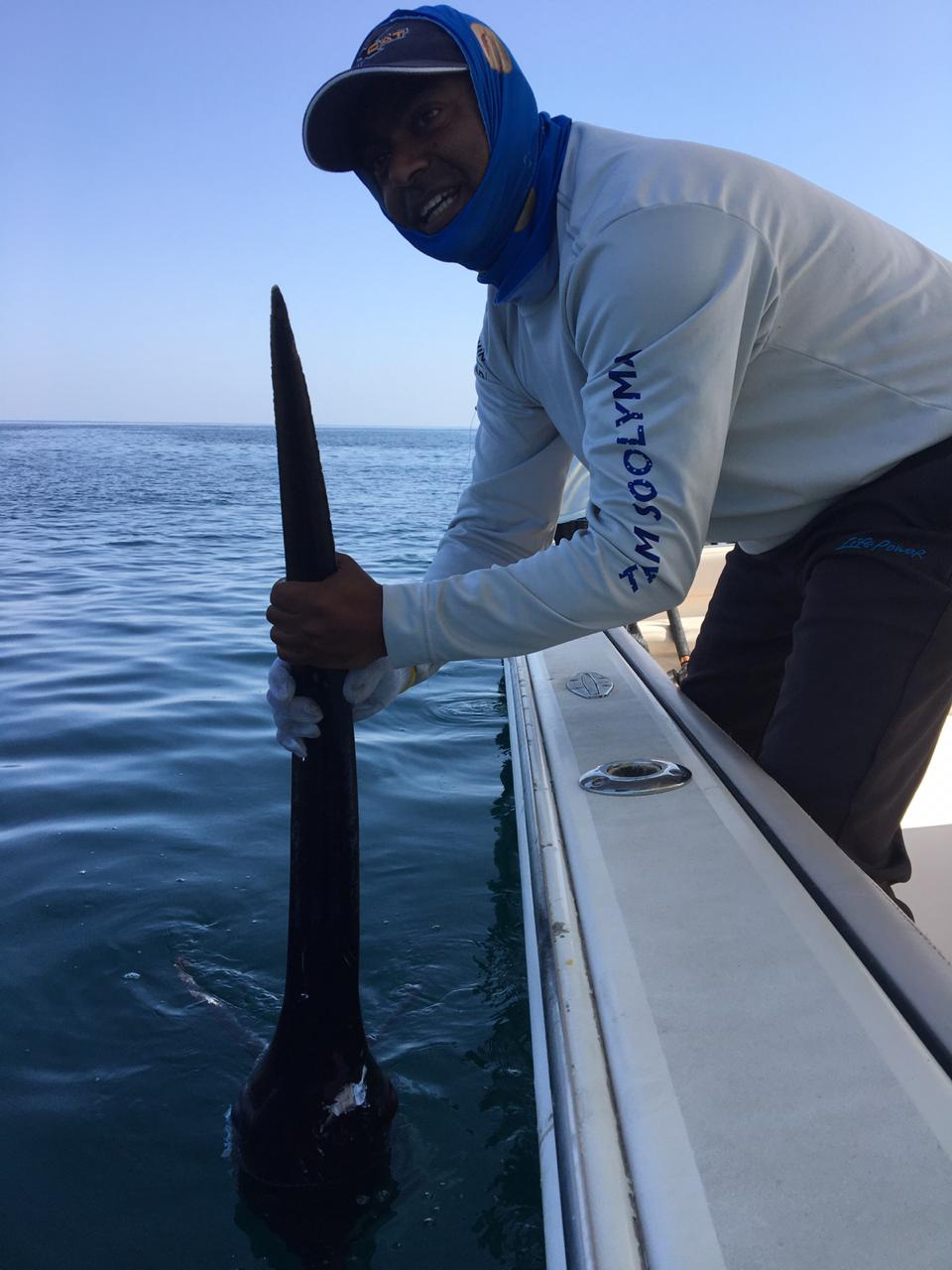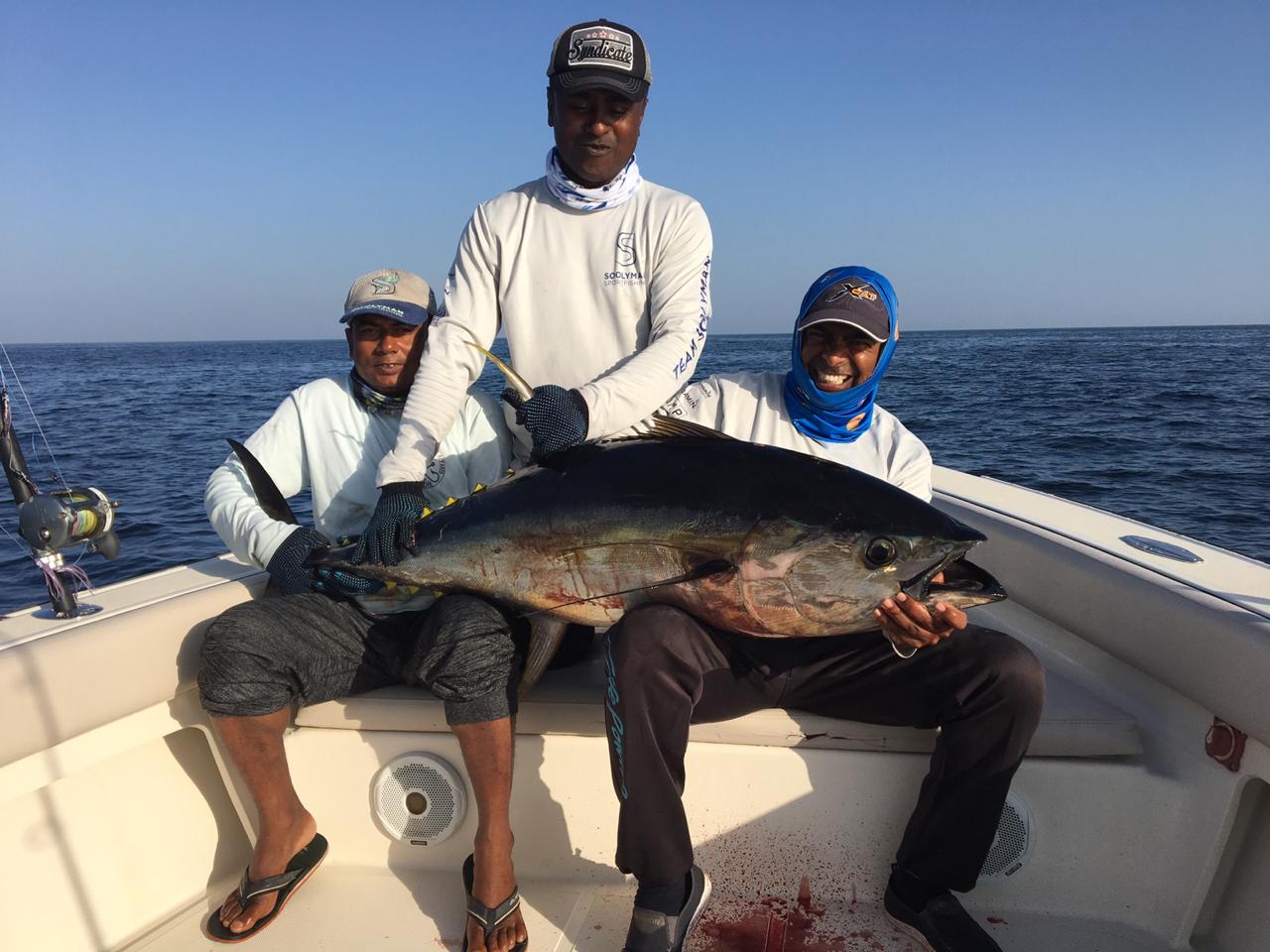 Geemuni Chamila De Silva
"Chamila" grew up fishing the waters of the Laccadive Sea, off the south western coast of Balapitiya, Sri Lanka, catching anything that would eat a bait or  lure. He spent over 10 years as a Seaman in the Sri Lankan Navy completing courses in the local Coastguard office. Once in the UAE, he Captained a 121 foot Motor Yacht and left that only to follow his passion of fishing. He is known within the Soolyman Team as the 'Tuna Slayer' and always seems to be the Captain with the most up to date and relevant knowledge of recent Tuna sightings! Chamila holds all the required qualifications and his passion for this sport is highly addictive.
Dilshan De Silva Wijemuni
"Dilshan" comes from Sri Lanka and joined the Soolyman Team in 2020 as a deckhand and has worked hard to earn his Skippers licence in Jan 2022. Growing up next to the Sea he has always been comfortable on the water and his most favourite fishing technique is trolling and jigging for Dorado and Rainbow Runners with lures. He is very passionate about angling so he ensures that his customers are given 100% attention during the trip and he likes to get his clients onto fish to make each trip as exciting as the last! Dilshan holds all the required qualifications and is fast becoming a regularly requested Team member with our Soolyman clients.
Dabir Faraze
"Doobie" comes from Bangladesh and is another one of our highly requested deckhands within the Soolyman Team. He has been a part of the Soolyman Team since 2016 and puts his all into every trip. He grew up fishing in the waters around his home village and has over 25 years fishing experience in total. He always has a smile on his face and is ready to fish all day every day!
Kisal Sachintha
Kisal is the newest addition to the Soolyman Team in 2021 and hails from Sri Lanka. Used to Island life, he has 'sea legs' and is very comfortable on the deck in all types of sea conditions. He is a fast learner and is always looking to help both Captains and clients with their needs on a Charter. With his great attitude and aptitude for knowledge he will soon be challenging his older team mates for the place of 'most requested deckie'!