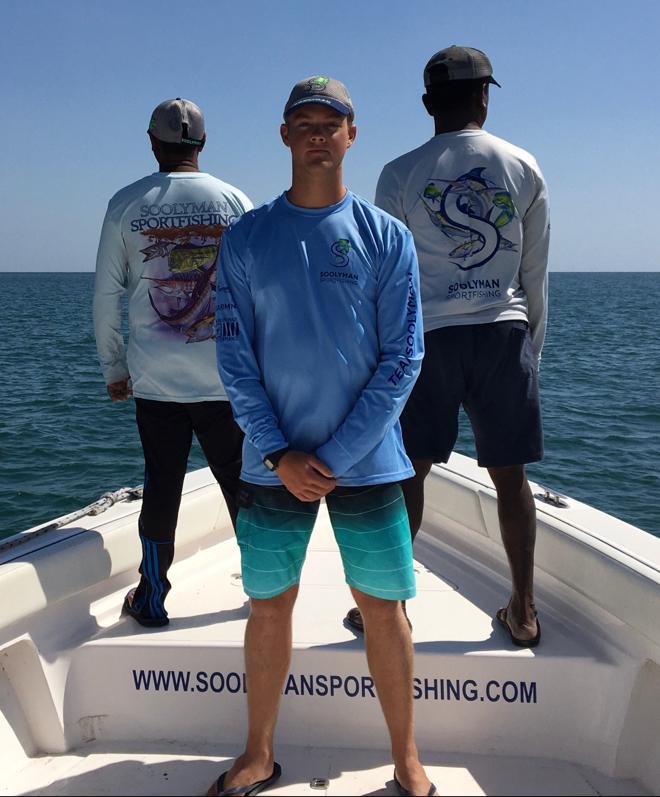 Duke Theron
Duke was lured into the fishing game at a young age in Durban, SA and was instantly hooked, experiencing both fresh and salt waters! Fishing has always interested him and its variety of techniques has never ceased to amaze him. His focus is on game fishing via variation of trolling and bottom fishing, with the majority of his trophy fish caught back home in South Africa, though he is keen to test the bigger species in the UAE waters amongst the juggernaut tankers, up close and personal! Duke will always make sure the client's needs are met and is happy to pass down any knowledge he has learned over the last ten years of fishing.
Chinthaka Gamage
Chinthaka 'Ching' hails from the Island of Sri Lanka Africa and was born and raised in the resort town of Bentota on Sri Lanka's Southwest Coast. With 19 years of customer service experience in the tourism industry he joined the Soolyman Team in 2012 as a Deckhand and diligently worked his way up to become a Captain 5 years later. He is known as the Bill fish Whisperer and has the local record of catching and releasing 78 Sailfish, 19 Striped Marlin and 2 Black Marlin. His enthusiasm and energy is second to none and in the time he has been with us, he has managed to work out the fishing off Fujairah and daily puts his customers onto some good fish.I fish bottom and game fishing. Ching strives to ensure that his clients master the varying fishing techniques on every trip and is a passionate Captain holding all the required licenses and Skipper qualifications.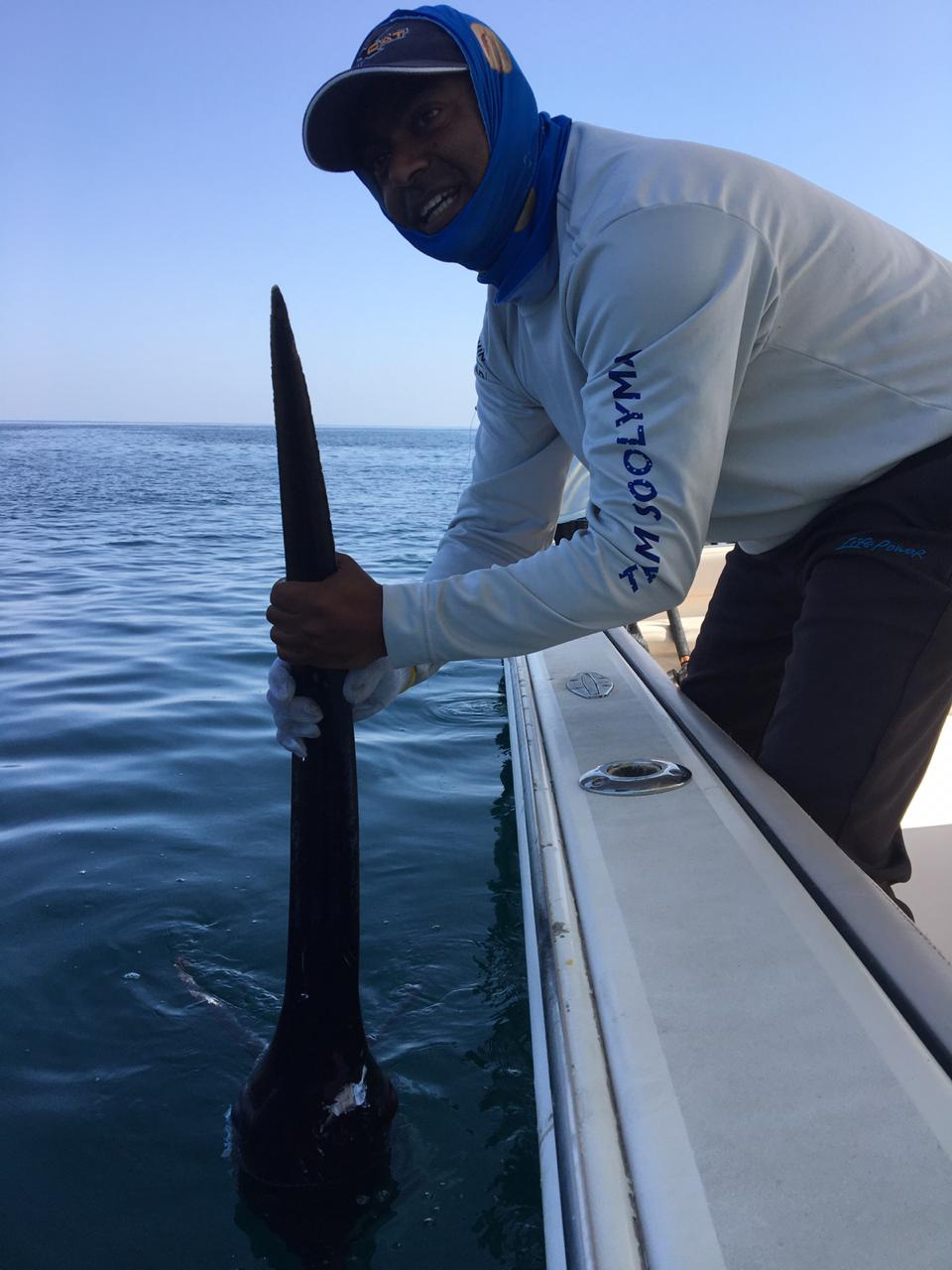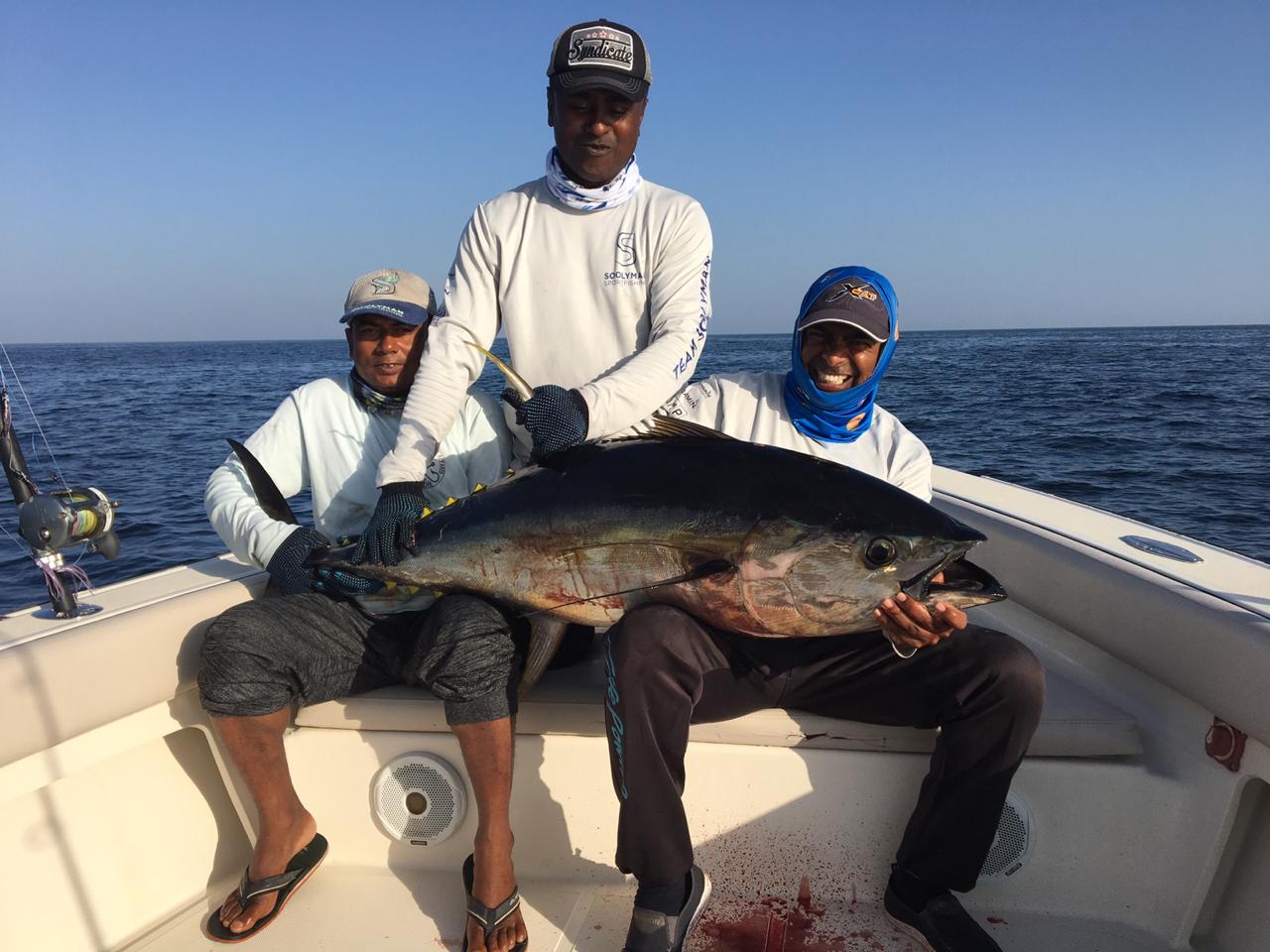 Geemuni Chamila De Silva
"Chamila" grew up fishing the waters of the Laccadive Sea, off the south western coast of Balapitiya, Sri Lanka, catching anything that would eat a bait or  lure. He spent over 10 years as a Seaman in the Sri Lankan Navy completing courses in the local Coastguard office. Once in the UAE, he Captained a 121 foot Motor Yacht and left that only to follow his passion of fishing. He is known within the Soolyman Team as the 'Tuna Slayer' and always seems to be the Captain with the most up to date and relevant knowledge of recent Tuna sightings! Chamila holds all the required qualifications and his passion for this sport is highly addictive.
Victor Padillo
"Vic" comes from the Philippines and is the latest addition to join the Team Soolyman as a deckhand and has over 20 years deep sea fishing experience fishing all along the UAE Coast for various species of fish.
The ocean is where he feels the most comfortable and his favourite form of fishing is casting for Tuna using poppers. He is very passionate about angling so he ensures that his customers are given 100% attention during the trip and he likes to pass on his information and educate newcomers about our exciting sport. Vic also holds all the required qualifications and is fast becoming a regularly requested deckhand with our Soolyman clients.
Dabir Faraze
"Doobie" comes from Bangladesh and is another one of our highly requested deckhands within the Soolyman Team. He grew up fishing in the waters around his home village and has over 15 years fishing experience. He always has a smile on his face and is ready to fish all day every day!